eSign is a feature in JobPro that allows users to send a proposal to their customer and receive an electronic signature for approval. The option to send a proposal with our eSign feature can be found in the email document when you send the customer proposal through the JobPro system.
This feature is available for an additional fee and can be turned on for your company any time. If you are not currently using our eSign feature and would like more information on pricing and how you can get this set up for your company contact the JobPro Support team today!
---
To use eSign, simply select the 'Yes' option in the 'Send for eSign' dropdown menu.
The email the customer will receive has a link to the proposal. The proposal link is live, which means that the customers can interact with the document. Customers can approve the proposal as is or choose any available options.
Once they have reviewed their proposal and chosen any available options, they will be taken to the eSign approval page where they will enter their 'Signature' by typing their full name in the text box and clicking 'Approve'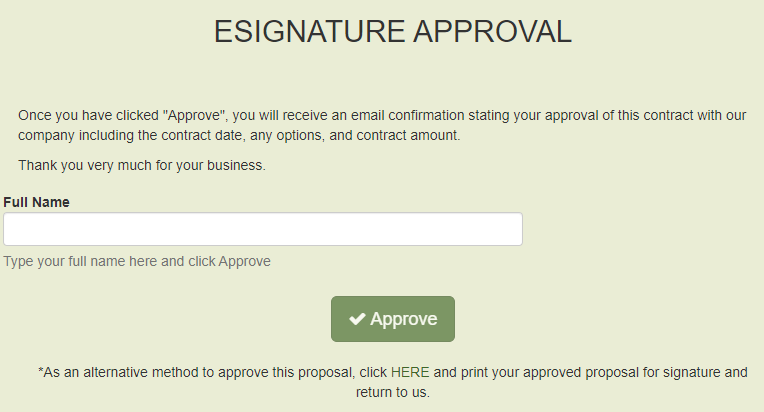 Once they sign and approve, they will be given a confirmation of their agreement for their records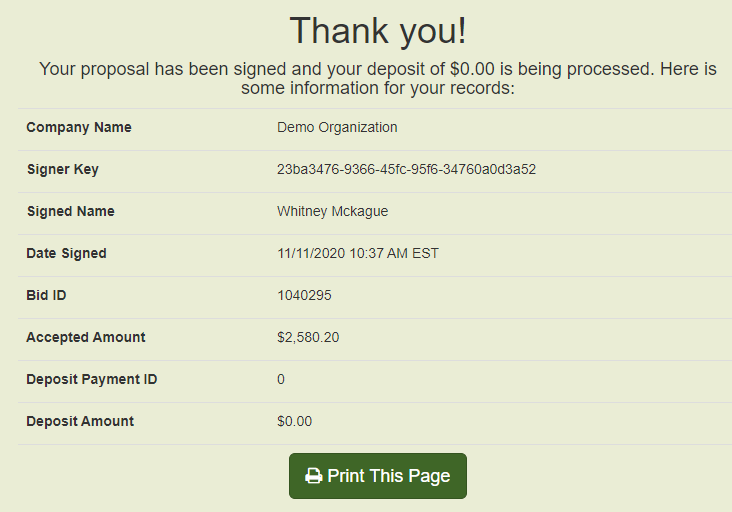 As a user, you can always check the status of your proposal on the reports history tab of your bid. This status will notify you once your customer has accepted your proposal.