Enhancements
Estimated Duration on Tech App
If you are currently using JobPro's time estimation feature on your items, we now have the ability to display this information within the materials tab on the tech app. This new feature will require a permission to be turned on for the users you would like to have access to this information. If you are interested in this feature turned on for your technicians, please contact JobPro Support today!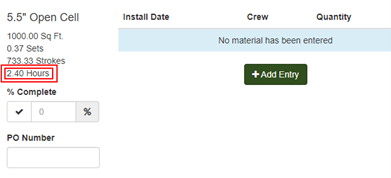 2. Crew Time Entry
Users can now add time for crews and their resources directly from the tech app. The technician simply needs to click the 'Add Time' button located on the time tab. They will then be able to choose from a dropdown menu that includes entire crews or individual resources. Once a crew or resource is chosen, the technician can then fill out the rest of the information and click 'Add Time' to finish the entry. When entering time for an entire crew, a pay type will not be available. Each individual resource's pay will default into their regular pay and can be edited later.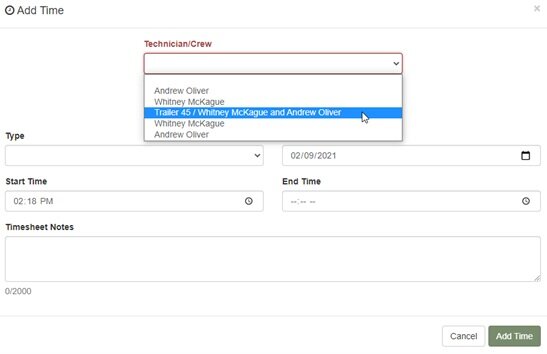 3. Work Order Notes on the Tech App
Previously, there was not a location on the tech app that displayed the 'Work Order Notes' located on the Customer page. Now, JobPro has updated the system to have this information display in the information field labeled 'Info' on the Information tab of the job.