How to CC someone through the Support Portal
There are two ways that you can CC someone from your organization on a support ticket submitted through the new Support Portal.
The first way is by tagging them in the 'Description' field of your support ticket. This option will only work for email addresses that have already been used in the Support Portal prior to this interaction. Simply enter the '@' symbol and begin typing their email address. As you type their email address will appear for you to choose and enter.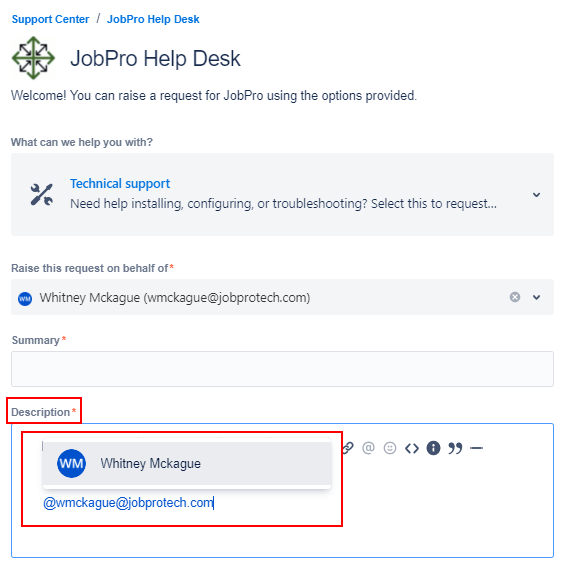 The second option is completed after a ticket has been submitted. Once you submit your ticket, the portal will automatically redirect you to your support ticket's page. Here you will see a section on the right-hand side of the page titled 'Shared With'. This section contains everyone you've previously tagged and an option for sharing it with others. Click the 'Share' button and type in the email you'd like to CC. Once you've added everyone you need, click 'Add' and they will officially be CC'd on this support ticket.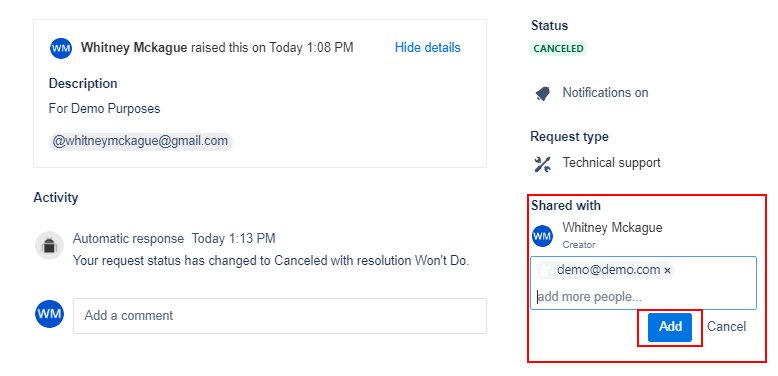 Although you do still have the option to email support directly JobPro highly recommends using the portal for all your Support needs. The Portal allows you to track all your submitted tickets in one place without having to filter through your email account to find them.