Enhancements
eSignature Update
An exciting update is now available regarding your customer experience with the eSign page in JobPro. With this update, when your customer clicks the eSign link in the email, they will be able to view an interactive proposal. This interactive proposal allows the customer to actively check options and view the job total update on the proposal.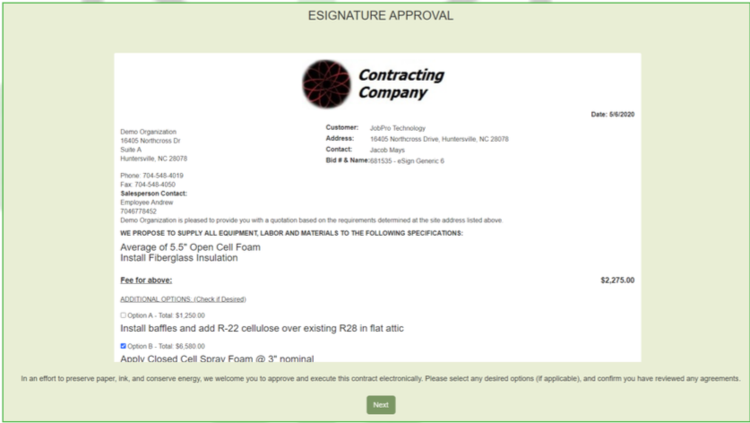 When the customer signs the proposal, the signature will be included on the proposal PDF output.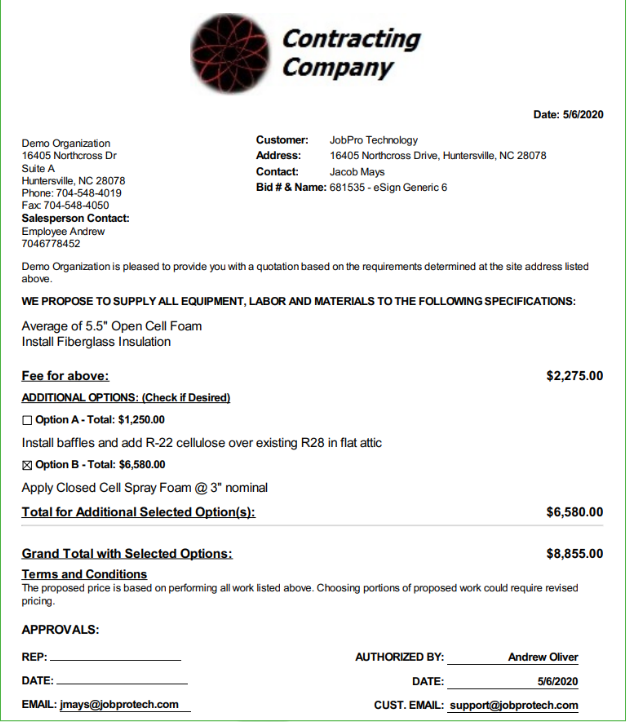 Once the proposal is signed, the signed copy with selected options will be included in the acceptance email and stored in the Reports History tab.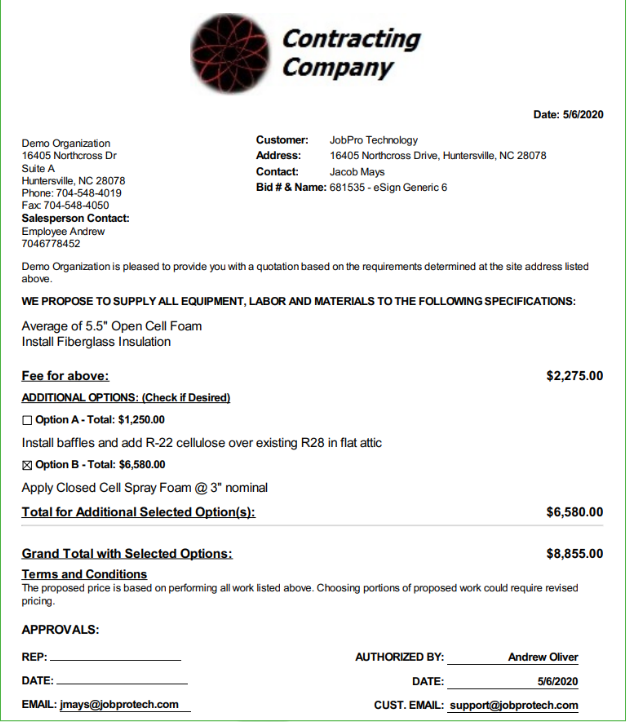 To check out this new feature and have it turned on for you company, please contact JobPro support.
2. Delivery Date on Purchase Order Search
The delivery date is now available in the list of results on the Purchase Order search page.
3. Office color code on Scheduler
On the scheduler in JobPro, users now have the ability to color code jobs based on their assigned office. Please contact JobPro support to set up your office's color.